Looking for ways to enhance your tiny home experience? Check out our list below to find the 25 best tiny home gadgets that can make the tiny life just a little bit easier.
Tiny House Kitchen Gadgets
We don't know about you, but we love using fresh herbs in our cooking. There's something so potent about putting bright, crisp thyme, rosemary, and mint in our dishes right from our garden.
Sometimes, space for gardening isn't there in tiny homes, making the AeroGarden Harvest an even more incredible option. The AeroGarden is a smart hydroponic indoor garden that sits right on your kitchen countertop.
It uses a combination of nutrient-rich water and LED lights to provide the perfect conditions for herbs and other small plants to grow. You can grow up to six different plants year-round and at a very reasonable cost per plant, all without any pesticides or other pesky chemicals.
There are few easier ways to elevate your kitchen game than switching to fresh ground salt and pepper. Salt mills are mostly about controlling the size of your grind, but fresh pepper is immediately and noticeably higher quality than regular table pepper.
The Lars Nysom Stainless Steel Spice Mills are dependable and affordable options that offer excellent performance in a stunning package. The mills are made from beautiful stainless steel and are designed in a minimalist style that fits beautifully with a diverse array of decor and aesthetics. 
Even better, they offer the ability to adjust the grind of your spices from extra fine to very coarse. You can change the grind to get the perfect taste for a range of dishes and foods.
Mandolines can be intimidating for those who've only seen them used by TV chefs, but with a little practice, they're one of the best ways to process vegetables in the kitchen. That's particularly true with modern mandolines that incorporate robust safety features and multiple cutting styles.
The Prepworks Adjust-A-Slice allows you to safely and consistently process tons of vegetables. It's light, extremely compact, and can slice and julienne just about anything to three different thicknesses.
It includes a comfortable handle at the top to get the optimum angle for your needs and comes with a plastic safety shield to move the vegetables over the blades.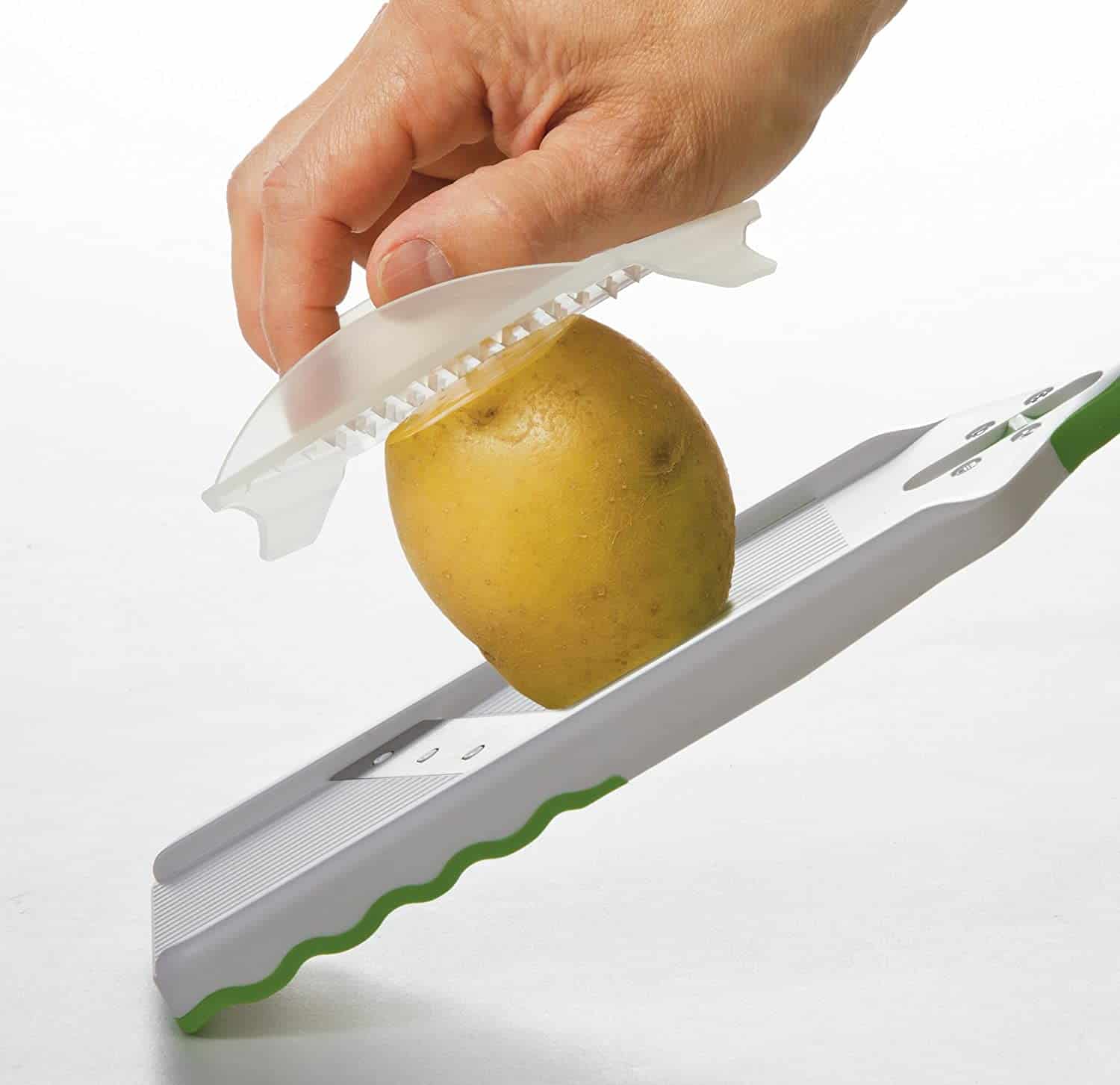 If you've always wondered what it would be like to cook a perfect ratatouille, the Prepworks Adjust-A-Slice Mandoline is the best way to find out.
The Instant Pot needs no introduction. Its approach to pressure cooking revolutionized kitchen convenience and opened up new recipes and possibilities for home cooks everywhere.
The Instant Pot Duo Plus offers the best range of performance, features, and flexibility for tiny house owners. It allows you to quickly and effectively prepare a vast range of meats, casseroles, soups, stews, and everything in between.
Even better, the Duo Plus offers multiple additional functions, with the ability to work as not just a pressure cooker but also a slow cooker, rice cooker, yogurt maker, steamer, saute pan, sterilizer, and food warmer.
Sous vide allows you to consistently cook delicious, perfectly prepared meats, vegetables, and other culinary delights without a ton of extra stuff. Sous vide machines are great for tiny homes as they take up a minuscule amount of space yet massively expand your culinary possibilities. 
The Anova Culinary Sous Vide Precision Cooker Pro is our top pick for tiny house sous vide machines. It offers the best mix of performance, power, and features of any sous vide machine at its price point.
With the Anova Precision Cooker Pro, you can effortlessly program the temp and time settings using the handy Anova app and create perfect dishes every time.
The Anova Cooker Pro is an incredible machine, but it is on the pricey side. If you love the idea of perfectly cooked meats every time but aren't looking to drop a serious chunk of change, we recommend you check out the Anova Culinary Nano Sous Vide Precision Cooker. 
It isn't quite as powerful or feature-packed as its big brother is, but it still offers a solid option for sous vide in a tiny home.
One of the best ways to save money in the kitchen is to replace cases of soda, sparkling water, and other store-bought drinks with your own creations. The SodaStream Jet allows you to carbonate your tap water in seconds, giving you delicious carbonated water to drink or use to let your inner mixologist run wild.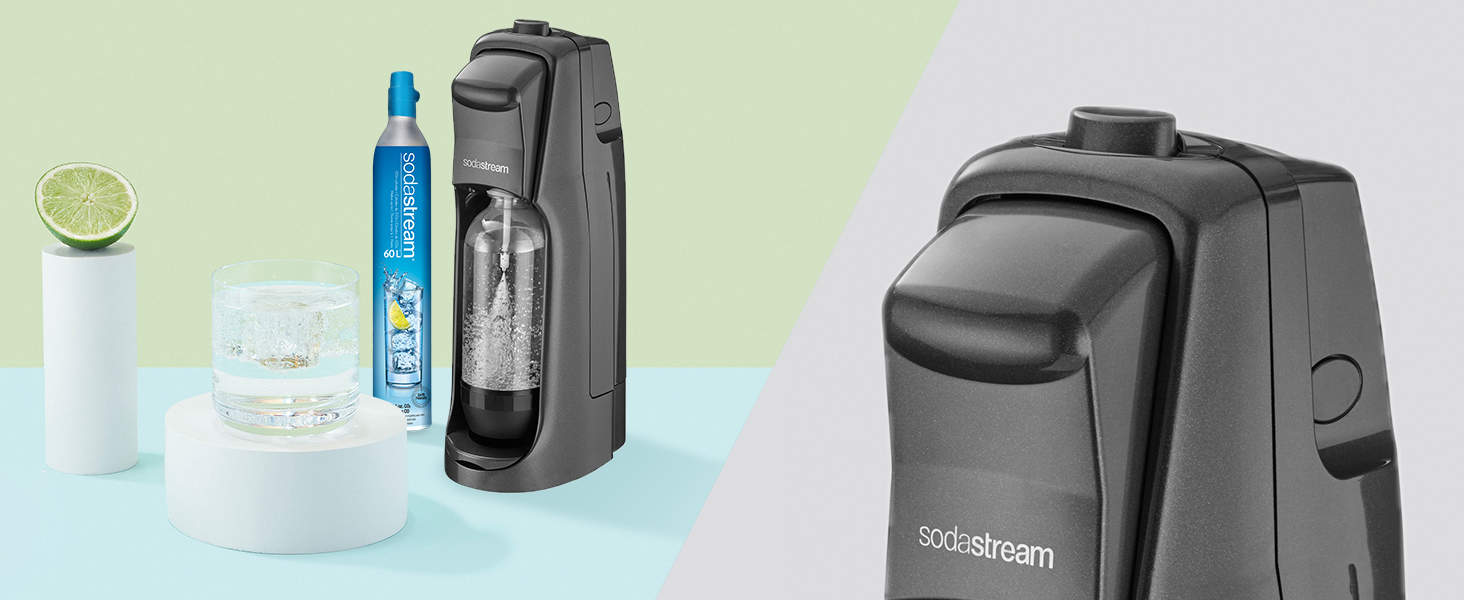 The Jet uses a 60L CO2 cylinder that produces, shockingly, 60L of sparkling water. We've had a SodaStream for years and can attest to how easy they are to use, how much money you can save, and how long they last.
Trying to avoid plastic bottles and dishes? Check out the SodaStream Aqua Fizz. It's pricier than the SodaStream Jet but trades SodaStream's standard plastic bottles for stylized glass bottles.
Coffee is one of life's little pleasures. Many of us aren't ourselves till we've had our morning cup of joe, and that doesn't change just because you live in a tiny house.
The Kalita Wave Pour Over Coffee Dripper is our top pick for a tiny house coffee maker. It's light, simple to use, and exceptionally compact, yet it still produces a darn good cup of coffee. 
The Kalita Wave incorporates common-sense design features that make it easy as can be for beginner pour over coffee brewers to make a great cup of coffee. 
Not one for drip coffee? For those who love a good latte and go crazy for cappuccinos, the Breville Bambino espresso machine is the way to go. It's on the pricey side compared to drip coffee makers but is a downright bargain when talking about a quality espresso machine.
Even better, the Bambino is designed to be as user-friendly as possible. You don't need to be a skilled barista to pull perfect shots of espresso or froth up velvety smooth milk for your morning latte with the Bambino.
Tiny House Cleaning Gadgets
Washing machines take up a lot of space and can use a lot of power. In a tiny house, where every inch is precious, there often isn't room for a traditional washing machine.
Enter WonderWash, a portable hand-powered washing machine that effectively scrubs and tumbles your clothes without a bit of power required. The WonderWash honestly looks a lot like a cement mixer and works on the same principles.
Once it's filled with water, detergent, and correctly sealed, you spin it by hand (wildly fun the first couple of times) and let the magic happen. After two minutes, your clothes are squeaky clean and ready to be rung out and hung up to dry.
Given that it's about the size of a coffee maker, we think it's one of the best options for tiny house laundry needs.
Looking to keep your clothes clean and presentable with as small a laundry footprint as possible? The Scrubba Wash Bag is the way to go.
Able to fit in the palm of your hand when packed away, the Scrubba provides an effective laundry solution that can clean several garments at once. Its design incorporates rows of silicone nobules that gently scrub dirt and sweat from your clothes.
Once you're done washing, the durable and abrasion-resistant bag folds down to about the size of a deck of cards and packs away just about anywhere.
Dyson is a giant in the vacuum space, so it comes as no surprise that the Dyson V8 Absolute is one of the best stick vacuums available. It packs a powerful motor, solid battery life, and a delightful range of accessories that allow you to handle virtually any cleaning need.
Stick vacuums are a much better option for tiny homes than traditional upright vacuums. They're lighter, more compact, easier to store, and can easily get into those nooks and crannies tiny houses all seem to have.
The Dyson V8 is on the higher end of the price spectrum, but you get a lot of performance for your money. 
If you're on a tight budget, the Eufy HomeVac S11 Infinity is our pick as the best value stick vacuum for tiny homes. It can't match the Dyson in performance, suction strength, or battery life, but it still offers a great way to clean your tiny home.
A handheld vacuum allows you to clean up most of the little spills and messes in any home while taking up as little space as possible. Every square inch of storage space is precious in a tiny house, and having a dependable, flexible, and powerful vacuum to handle everyday messes is a considerable benefit.
The Black+Decker 20V Max offers best-in-class adjustability with its pivoting head without skimping on suction power or battery life. It runs for up to 20 minutes on a charge, plenty of time to clean the vast majority of tiny homes. 
Few tasks are as annoying in the kitchen as cleaning leftover food, oil, and sauces off dishes. However we do it, we always seem to wind up burning through sponges and still have a bit of residue on our dishes.
The OXO Dish Squeegee offers a highly effective and sustainable option to cleaning your dishes. Its curved shape and silicone edge quickly and efficiently scour all kinds of food debris from bowls, plates, pans, and anything else needed.
It's comfortable in your hand, easy to wash off after use, and lasts much longer than sponges. For a tiny house, that's a great mix of features.
If there's one thing we hate about reusable water bottles, it's the inevitable struggle to clean them. There's only so much you can do with dish soap and brush to get out the funk that can build up over time, particularly if you're trying to avoid using harsh cleaning chemicals.
The Bottle Bright All Natural Bottle Cleaning Tablets solve that problem in spades. Just one tablet dropped into a water bottle full of warm water will get it squeaky clean in 15-30 minutes with no scrubbing required.
Bottle Bright uses a proprietary formula that starts to fizz as soon as you drop it in, allowing the bubbles to gently scrub away stains and anything else on the walls of your water bottle. 
Tiny dwellers with pets know just how hard it can be to get dog and cat hair out of furniture upholstery. No matter how often you vacuum, there's always some left behind that won't come loose.
The OXO Furlifter is a lightweight and compact solution that combines a highly effective lint brush with a self-cleaning base. The brush effortlessly lifts dog and cat hair from your furniture and clothes while the base quickly and efficiently cleans off the brush for its next use.
The Furlifter is a sustainable and effective alternative to disposable adhesive lint rollers. It allows you to keep pet hair and dander off your furniture without having to burn through dozens of lint roller sheets every month.
Tiny House Tech and Productivity Gadgets
We don't know about you, but we find ourselves looking for a charger way more often than we'd like to. One of the best ways to organize your device charging routine is with a comprehensive and effective multiport charge.
The Anker Quick Charge 3.0 is our overall choice for a multiport charger. It combines excellent manufacturing and safety features with five USB-A ports, including two Quick Charge ports for rapidly charging up your smartphone or other devices.
Looking for a charging solution that packs a little more oomph? The Anker USB-C 543 Multiport Charger offers two each of USB-A Quick Charge and USB-C 45W charging ports.
That's enough power to plug in even large devices such as MacBooks or USB-C laptops. Thanks to Anker's PowerIQ technology, those same ports are still effective at rapidly charging even the most advanced smartphones safely.
A reliable, powerful flashlight is a good idea for any home. With a tiny home, you should go for a reliable, powerful, and delightfully compact and stowable flashlight.
The best small yet powerful flashlight we've encountered is the Fenix PD25. It's a minuscule LED flashlight that measures just 3.62 inches long yet packs in a massive 800 lumens on Turbo setting.
Even more surprising is how long the PD25 can blast out that light. Most flashlights in its size range advertise massive light output but fail to mention that they only last for a few minutes at those settings. 
The PD25 can run at 800 lumens for up to 44 mins at a time. If you drop down to 350 lumens, plenty of light for everyday tasks, you get a whopping 90 minutes of runtime on a single charge.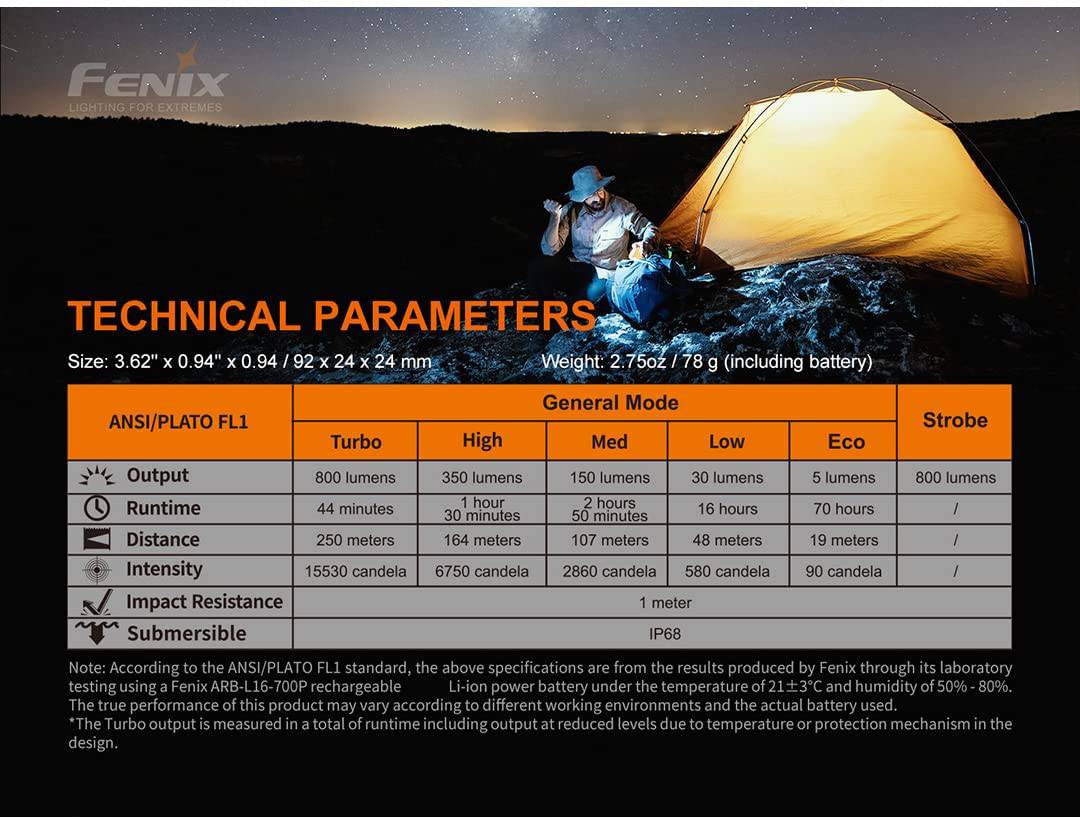 Even better, you don't have to purchase any expensive and fiddly specialty batteries for the PD35. It's USB-C rechargeable, offering the best mix of value, performance, and sustainability in its size range.
A headlamp is a perfect gadget to light your way while keeping your hands free. Having one around is always a good idea, particularly for tiny home dwellers who need as many multi-purpose goods and gadgets as possible.
The Petzl E093FA00 is a bright, comfortable, and remarkably affordable headlamp from a very respected brand. It's just as helpful when you're walking around the block at night as it is working under your tiny home.
What sets the E093FA00 apart from the competition is its combination of adaptability and reliability. It has three different light modes, proximity, movement, and distance, as well as a red light to protect your night vision when stargazing or similar.
A Bluetooth speaker is by far the best way to listen to music, podcasts, or whatever else strikes your fancy in a tiny house. Modern Bluetooth speakers offer vastly improved sound quality over just a few years back and have battery lives that mean you'll be jamming to your favorite tunes all day long.
The Tribit StormBox Micro 2 is a durable, lightweight, and shockingly good Bluetooth speaker perfect for tiny homes. It offers a 12-hour battery life and uses the latest Bluetooth technology to provide excellent sound quality.
We love our Tribit StormBox Micro. It's light, compact, and affordable, yet it produces a sound that's louder, crisper, and better than we had any reason to expect.
We'll be blunt here, a Bluetooth speaker this cheap has no business sounding this good.
For an upgrade on your Bluetooth speaker, we recommend the Marshall Stockwell II. It's a seriously rocking speaker that evokes the aesthetic of Marshall's famous amps and pumps out a heady sound that will have your whole tiny house jamming. 
Tiny houses have come a long way since the early days in design and comfort. Even so, we've encountered many times when exploring beautiful tiny homes where we wish we were closer to an outlet.
A portable charger allows you to power up your phone, tablet, and other small devices wherever you find yourself in or out of your tiny home. The Anker PowerCore Slim 10K PD offers the best mix of performance, affordability, and fast charging we've yet encountered.
It's a 10,000 mAh portable power bank that offers USB-A and fast-charging USB-C ports. They allow you to charge up the most advanced modern smartphones rapidly and safely using Anker's advanced charging IQ technology.
Even better for tiny home users, it's downright minuscule, measuring barely 0.6 inches thick, about the size of a standard smartphone.
Tiny Home Household Gadgets
There's nothing quite like the refreshing smell of your favorite scent in the air. Essential oil diffusers offer an excellent and affordable way to keep your tiny home smelling just the way you like it at all times.
The Aromacare diffuser is compact, lightweight, and stylish. It takes a minimalist approach to design that fits in well with any aesthetic and does a great job of diffusing your favorite essential oil scent throughout your home.
It runs for up to 13 hours per fill and is incredibly easy to reload and maintain.
Most of us keep a bathroom scale around. Scales don't take up much space, but it's still nice to have one that's as minimal as possible.
The Taylor Mini Expandable Readout Scale is less than half the size of a traditional bathroom scale yet still offers accurate information. It's less than a foot long and fits easily in the back of a closet or drawer. 
The information readout can extend from the scale body as needed. That allows you to see information easier without sacrificing portability.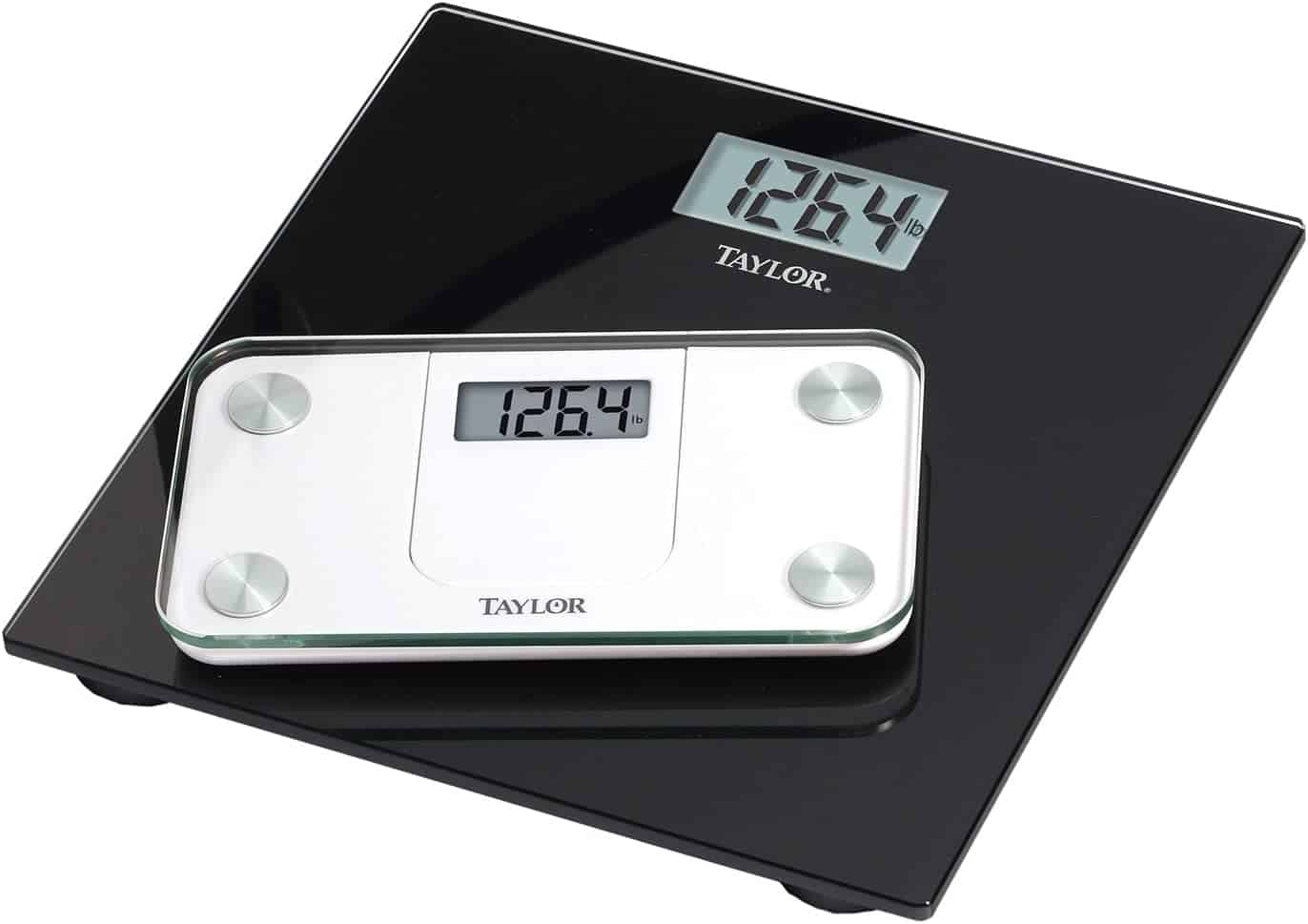 Nothing is as essential as the air your family breathes every day. Sadly, that air is getting increasingly polluted, with the increasing numbers of wildfires spreading tiny smoke particles in the air and everyday pollution a constant threat.
The Levoit Core 300 is a HEPA air purifier rated to purify the air in spaces up to 547 square feet. That's plenty of purification capacity for most tiny houses and lets you know that your family is safe within your home.
What's even more remarkable about the Core 300 is the diverse range of threats you can prepare for. Levoit offers a range of filters that specialize in different types of pollutants. They have a toxin absorber focused on protecting from exhaust, pollution, and other chemical threats, a smoke remover for those impacted by wildfire smoke, a pet allergy filter to protect against dander, and the Core 300-RF original multi-threat HEPA filter.
Whatever the quality of your air, the Levoit Core 300 can ensure every breath your family takes is clean and refreshing.
Those of us with allergies, frequent sinus infections, or who live in very dry climates know the benefit of a good humidifier. They make your home much more comfortable and can improve your breathing and even your skin.
The Levoit LV600S is an ultrasonic humidifier rated for up to 753 square feet. That's big enough for basically any tiny house we know of and would honestly have us worried about over-humidifying if it weren't for the advanced features the LV600S packs in.
The LV600S has a highly-accurate humidistat built right into its control system. It combines with surprisingly effective AI to create that rare humidifier you can set to a humidity level and reasonably expect it to maintain that humidity. 
Its 1.5-gallon tank is ample for one to two days of use in a tiny home setting, and its smart features allow you to program in scheduling, voice commands, and all kinds of neat things.
Ultrasonic humidifiers don't work well with hard water. They can leave a residue of minerals on your tables and other flat surfaces. 
If you know you have hard water, we recommend the Vornado EVDC300 instead. It's an evaporative humidifier that won't leave any residue in your home.
Candle warmers allow you to enjoy the scents of your favorite candles without having to light a candle. That offers several benefits, most important of which is that candles in a candle warmer last three to four times as long as candles that are burned.
The CozyBerry Querencia candle warmer is a chic and minimalist candle lamp that melts your favorite candles down from the top. It's compact and can double as a table or desk lamp while giving your home a beautiful scent.
It's a bit pricier than other options but acts more as a part of your decor than as a single-purpose candle warmer.
If you're looking for the benefits of a candle warmer in a smaller and less expensive package, check out the Hosley Electric Candle Warmer. It's significantly more affordable than the CozyBerry option and uses an under-candle warming disc instead of a lamp.
Water quality across the world is in serious doubt. There have been numerous events even in the U.S. that put the purity of our water in doubt.
Make sure the water your family drinks is crisp and pure with a comprehensive water purification system like that provided by the Crown Berkey Water Filter. Berkey is a name anyone in the off-grid community will recognize, with decades of experience producing top-quality water filters for use in the most challenging places around the globe.
The Crown Berkey is a gravity-fed water filter capable of removing a vast range of biological, chemical, radiological, pharmaceutical, and heavy metal contaminants. It offers a 6-gallon capacity, plenty for even a large family, yet takes up much less space in your home than you'd expect.